"Right to approach Courts and Tribunals is an indefeasible Right, but you must always approach courts without unnecessary delay"
- Adv Shivam Kumar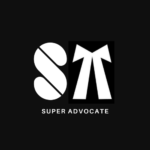 SuperAdvocate completed his schooling from Delhi Public School with flying colours as he had secured 10 out 10 C.G.P.A in Class 10th. From a very young age he had shown tremendous promise and proficiency in Debates and Extempore. He was awarded his university degree B.A.LL.B from a very reputed National Law University, where he had performed very well and was a top notch student.
Even before passing out from his Law School, in his 4th & 5th year, SuperAdvocate did running internships with Senior Advocates of great repute and eminence. He used to attend his college lectures in Law School till 3 in the evening and then he used to go for his running internship from 5 P.M till 12 P.M. By the time SuperAdvocate passed out of Law School, he already had a very good grasp over the proceedings of the Hon'ble High Courts and District Courts. Since his first day as a lawyer, he has regularly been appearing in cases before the Hon'ble High Courts, District Courts and NCLTs. At present, SuperAdvocate has more than 1000 appearances before the Apex Court itself.
SuperAdvocate realised that the essence of advocacy is not to make money out of it, rather being a noble profession, the objective of advocacy should be to help the needy and helpless obtain justice from courts, and he has been working in this area of social service since long, and hopes to help people obtain justice in a cost effective manner, and without any undue delay
SuperAdvocate is one the Best Legal Professional in Delhi and has knowledge and experience of conducting your matters and has been delivering results for a decade now.
SuperAdvocate charges lesser fees as compared to regular lawyers.
SuperAdvocate has a winning percentage of 90. He wins most of his cases.
This is Ramesh Kumar. Mr. Ramesh was cheated and duped by an unscrupulous property dealer of his hard earned money. Currently, SuperAdvocate is conducting his case before the Saket District Court free of charge as Mr. Ramesh had lost everything in CORONA 2nd wave.
This is Hari Prasad, who runs a small tea stall at IIT Delhi Gate on Aurobindo Marg, New Delhi. He was cheated by a property dealer in Malviya Nagar, whereafter, he filed a case in the Saket District Court, however, he lost his case there because of the unscrupulousness of the Advocates that he has engaged. SuperAdvocate took up his case free of cost and is currently conducting his Appeal in the Delhi High Court.
SuperAdvocate has taken up her case free of cost. Her matter is currently pending in the Supreme Court of India being T.P.(C) No. 2525/2021 [Diary No. 31090/2021] "This is Rina Devi. She is a victim of Domestic Violence. Currently, Rina is living with her two children, Vipin & Preeti, alone in New Delhi and works at a small tea stall. She is in a precarious situation and is barely able to make ends meet. Her husband has now filed a case in Katihar District, Bihar, just to harass her. ."